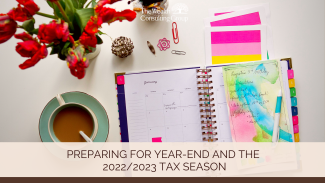 Preparing for Year-End and the 2022/2023 Tax Season
Year-end is approaching and being prepared is the best way to make this tax season your easiest yet. Following are important information and tools to help you get ready. 
As always, meeting with us early and often will ensure your questions are answered.